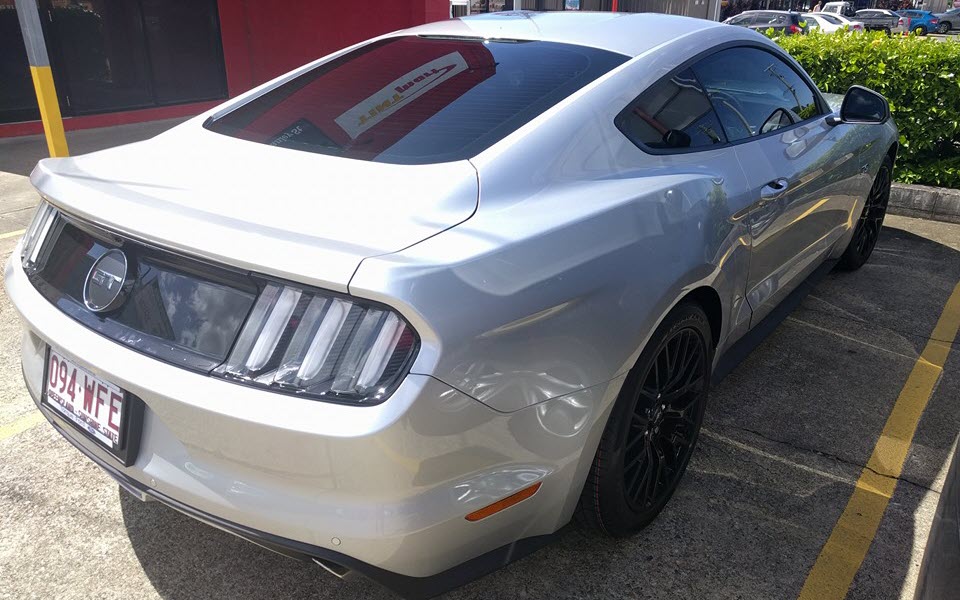 To tint or not to tint your car windows? Each has its pros and cons, and here's a quick guide to everything you need to take into consideration.
When it comes to either home window tinting or car window tint, there are many factors to consider. Some factors are practical, while others boil down to personal preference.
A tinted car window can help you keep cool in the summer, provide some privacy while parked, block UV rays, and provide an added layer of protection. It can even stop your interior fabrics and materials from deteriorating.
On the other hand, some drivers simply like the looks, while others complain about glare. Where on this scale are you?
Here's what you need to know before making the decision!
Pros Of Tinted Car Windows
There are a lot of practical advantages to tinted car windows. How you feel about the look is entirely subjective, so instead, we will focus on the practical benefits.
Reduced Glare
There are several situations where having too much light can be a problem.
Is there anything worse than the time of year when the sun is always in the wrong place for your daily commute? As it shines directly into your eyes, it can make it hard to see the road clearly because your eyes are just overwhelmed.
Tinted glass reduces the amount of light that comes through your window, which helps to mute this effect making it easier and safer to drive.
Tinted windows can also reduce the glare from overbright LED headlights in your rear vision mirror.
Blocked UV Rays
Tinted car windows can block up to 99% of the UV rays from the sun.
There are a couple of reasons why this is very beneficial. Firstly, it provides you with a bit of extra protection from the sun while you're in your car.
Secondly, it protects the interior of your car. UV rays will damage your car's upholstery and internal finish over time. So by tinting your car windows, you will reduce the rate at which the colour of your seats fades with time. Need we mention that it will save you some cash in the long run?
Lower Internal Temperatures
Let's face it, in Australia's climate, the main benefit of window tinting for most vehicle owners is to stop your car getting so damn hot!
Window tints not only reduce the amount of UV light that can enter your car but also the amount of Infrared radiation. In other words, they don't just block the light; they block the heat as well. This means that the interior of your car won't get as hot.
A cool interior means you won't have to worry about burning hot seats and seat belt buckles. You also won't have to use as much energy to run the air conditioning. So, not only will your car be more comfortable to drive in, but it will also be more economical.
Increased Privacy
One of the added benefits of tinting your car windows is that it makes it harder for people to see inside your vehicle. This can make you feel more comfortable while you're in your car.
But it's not just about comfort. It can also help to prevent theft. Most car break-ins are crimes of opportunity. A thief sees something of value in a vehicle so breaks in to get it. If your windows are tinted, they can't see inside as easily, so they are much more likely to walk by instead.
Disadvantages Of Tinting Car Windows
Obviously, there are some downsides to getting your car windows tinted. Otherwise, everyone would do it. So here are some things to be aware of.
Reduced Visibility
If you have less light coming in through your windows, it will reduce how much you can see.
And this can be an issue if you do a lot of night driving or drive through a lot of tunnels. In these cases, you may be better off opting for a lighter tint.
Laws Vary
Depending on where you live, there are different laws surrounding the level of tint you can have on your car windows. This means you need to check your local restrictions.
However, if you drive cross country or a move may be on the cards for you, then you may want to choose a level of tint that would be legal in ANY part of the country.
Also, it can be challenging to remove window tint once applied, so it's better to plan ahead than have to make changes later.
You Need To Get It Done Right
If a window tint is poorly applied, then it can have bubbles or start to peel off. If this happens, then your only option is to remove the damaged tint and reapply it.
That's why it pays to get a good product from a quality provider. When applied correctly, window tint can be very durable and can even help to strengthen your window glass. In case of an accident, even a small layer of film can make a difference!
Professional Window Tinting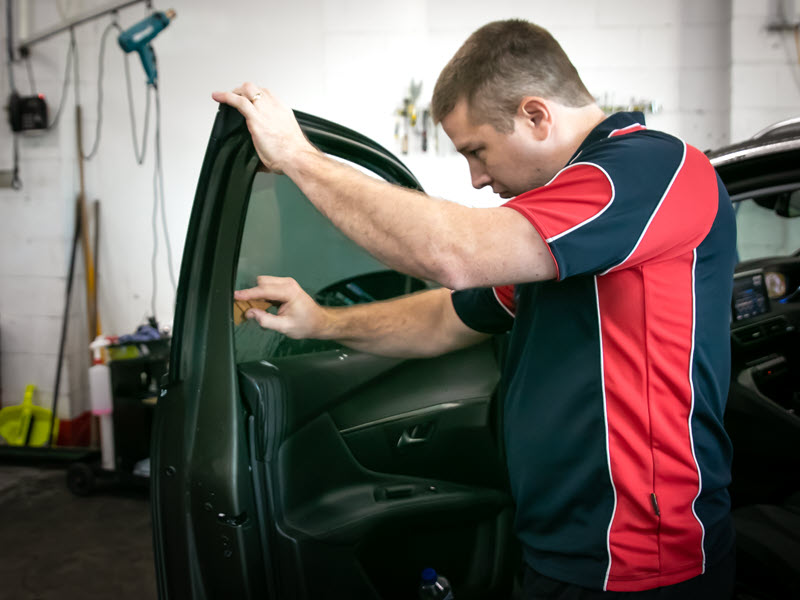 Overall, most people find that the benefits of car window tint far outweighs any negatives. In our experience, car owners with a bad window tint experience have normally suffered due to low quality tint, and/or poor fitting techniques.
For professional car window tinting with top-quality films that come with lifetime guarantees, come and speak with the window tinting experts at Tint Mart Strathpine.
Frequently Asked Questions
Is 5% tint a good idea?
5% tint only allows 5% of the light to pass through the window. As a result, it makes it very dark, and there is NO state or territory in Australia where it is legal to have tint this dark on your windows.
Which is better: ceramic or carbon tint?
Ceramic tints are the absolute best option on the market. They provide the same massive reduction in UV light as other tints, but they also block out an incredible amount of infrared radiation, and they do this without killing visibility. Carbon tints are an older technology with great UV reduction, but a lower capacity to block infrared light and thereby heat transfer. They are still a good choice, but if you can, it's better to go for the ceramic ones instead.
Get in touch with us to explore the range of premium-quality tints we have available. If you live on the northside of Brisbane, pop into our window tinting store at Strathpine. If you're a ute-owner who lives outside of Brisbane, we have excellent DIY options available via our Tint Kits website.
Can you wash your car after applying window tint?
Car window tint is applied to the inside of your windows. So you can wash your car as soon as the tint is applied. Just make sure to keep your windows all the way up, and you shouldn't have any problems.